BRENTWOOD, TN – Executive functioning skills are largely misunderstood, according to Brentwood-based private school Currey Ingram Academy. Administrators at this learning difference-focused campus explain, however, that executive functioning skills are crucial for all children's academic success. Unfortunately, many students with ADHD exhibit signs of executive function disorder, which can exacerbate their struggles in a standard educational setting. ADHD boarding schools are designed to help students overcome these challenges.
Executive functioning skills are those that students need to prioritize and organize. Waking up on time, having materials ready for homework and class projects, keeping focused in the moment, and being mentally flexible when things change are all crucial to academic success. Children with ADHD often exhibit signs of executive function disorder. Currey Ingram Academy administrators report that these struggles may be overcome with time and assistance.
According to Currey Ingram Academy, executive functioning skills do not necessarily develop on their own. They are learned behaviors that are bolstered by positive child development, which includes having a safe and stable home and school environment along with social connections and unstructured playtime. Children develop their executive functioning skills most rapidly during the preschool years. Many boarding schools in the South acknowledge that these are not completely intact throughout a child's primary education. In fact, executive functioning skills are not fully developed until a person reaches their mid-20s.
ADHD boarding schools help students develop their executive functioning skills in many ways. This includes explicit instruction and support, along with providing children the tools they need to stay organized and on time.
For students with learning differences, executive functioning disorder can cause significant disruptions, particularly in a public classroom setting. Boarding schools in the South that focus on ADHD, dyslexia, and other learning differences build executive functioning practice into their curriculum throughout each day.
Many parents wonder if their child has an executive function disorder and if changing their academic environment will help. Students at Currey Ingram Academy may have their executive functioning skills evaluated and then additional steps to overcome any deficits built into their individualized education plan. These might include teaching children to keep a checklist, setting time limits, explaining to children why they must be organized and on time, and allowing for alternative instruction delivery.
Parents can also help children with executive functioning disorder learn how to better manage their time and energy. They might, for example, play games, such as Simon Says, which give explicit instructions in order to "win." This might help children better overcome impulsivity. For older teens, poker, chess, and other turn-based games that require working memory and decision-making skills may also come in handy. Children of all ages may also find that playing an instrument or participating in sports, which require hand-eye coordination, can also help them maintain their focus.
By the time a child is in high school, the hope is that their executive functioning skills are such that they can take some ownership of their daily activities. ADHD boarding schools and even public and private schools in Brentwood and the surrounding areas often begin to release some responsibility starting in a student's junior year. More and more responsibilities are gradually shifted to the teen. 
Students with learning disabilities struggle with executive functioning skills more than their classmates and friends. However, Currey Ingram Academy asserts that supporting the students by teaching the way they learn and offering supportive instruction on how to overcome executive function disorder is highly effective in giving them the confidence they need to excel in the classroom and beyond.
Currey Ingram Academy is one of the premier boarding schools in the South and caters to students with ADHD and other learning differences. Boarding for grades 9-12 and day school options for grades K-12 are available.
Media Contact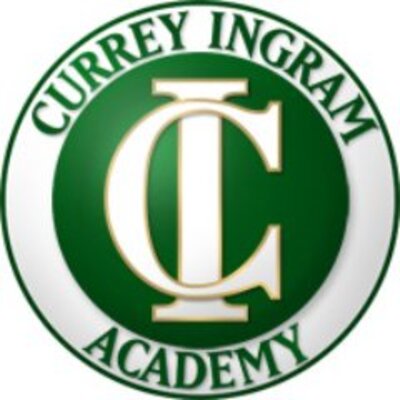 Company Name
Currey Ingram Academy
Contact Name
Stefanie Schroeder
Address
6544 Murray Lane
City
Brentwood
State
TN
Postal Code
37027
Country
United States
Website
https://www.curreyingram.org/