Bradenton, FL: Although stucco is a durable and appealing exterior finish, it is not immune to cracking, staining, peeling paint, bubble formation, or blistering from water infiltration. Luckily, there's a solution: Top Dog Painting and Decorative Stonework, a seasoned and adept exterior renovation contractor specializing in stucco repair services. The company is wholeheartedly dedicated to delivering nothing less than top-tier professional renovations for every project it undertakes.
The contractor uses the best materials and techniques in stucco repair Bradenton. Like any exterior renovation project, selecting materials and restoration procedures significantly influences the repair's longevity and, more notably, the home's aesthetic post-restoration. Additionally, the Top Dog Painting and Decorative Stonework team has the experience, meaning they are conversant with the best ways of repairing stucco cracks and damages. 
The company also gives each client personalized services. Whether the stucco is badly damaged, has huge cracks, or needs minor repairs, the team remains unwaveringly committed to offering clients value for money through their finest services. The contractor actively guides the client through planning, including making key decisions, before expertly repairing the stucco to restore its lost beauty. Furthermore, the team provides free consultation and competitive prices based on the needed repairs. 
After stucco repairs, Top Dog Painting and Decorative Stonework offers painting services. Besides giving the home a facelift, post-stucco repair painting is pivotal in enhancing the home's aesthetic appeal and provides protection against environmental factors such as moisture and UV rays. To achieve all this, the team uses top-quality materials such as premium paints and offers personalized services with precision and care. 
"Hands down this family owned business is passionate, caring, and detail oriented," said Gianna, a satisfied client. "Saved us from unskilled stucco labor in the area. Wish I knew about Top Dog Painting and Decorative Stonework sooner! Hired for fixing stucco, entire house paint, and spraying all interior doors! Thank you so much! Highly recommend it!"
The company also provides stone masonry services to property owners interested in enhancing their home's visual appeal and resale value. Some of the services available include the installation of stone veneer, accent walls, natural stone, artificial stone, stone fire design, stone sculptures, stone columns, and facades.
In addition to offering exceptional stonework installations, Top Dog Painting and Decorative Stonework understand that each project is unique. Therefore, to precisely capture the client's vision, the team collaborates closely with the property owner throughout every stage, from the design phase to seamless installation. The contractor also answers the client's questions and offers additional information to assist them in decision-making. 
Property owners interested in restoring damaged and deteriorated stucco can contact the company at (941) 928-7394. Top Dog Painting and Decorative Stonework is located at 5614 74th Pl E, Ellenton, Florida, 34222, US. Visit the website for more information. 
Media Contact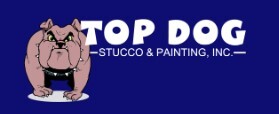 Company Name
Top Dog Painting and Decorative Stonework
Contact Name
Corey Smith
Phone
(941) 928-7394
Address
5614 74th Pl E
City
Ellenton
State
Florida
Postal Code
34222
Country
United States
Website
https://topdogfl.com/