The Center For Third World Organizing (CTWO) in conjunction with its partners the Liberatory Leadership Partnership, Leadership Learning Community, Social Insights, and the Robert Sterling Clark Foundation hosted the first Liberatory Leadership Conference October 19th – 20th, 2022.
"Living Liberation – Embodying Freedom, Honoring The Work, Living Our Values" was a 2-Day Virtual Conference aimed at focusing on values-based leadership, liberation, and Praxis. The conference centered the questions: "What will it take to get us free?" and "What tools will help us get us there?"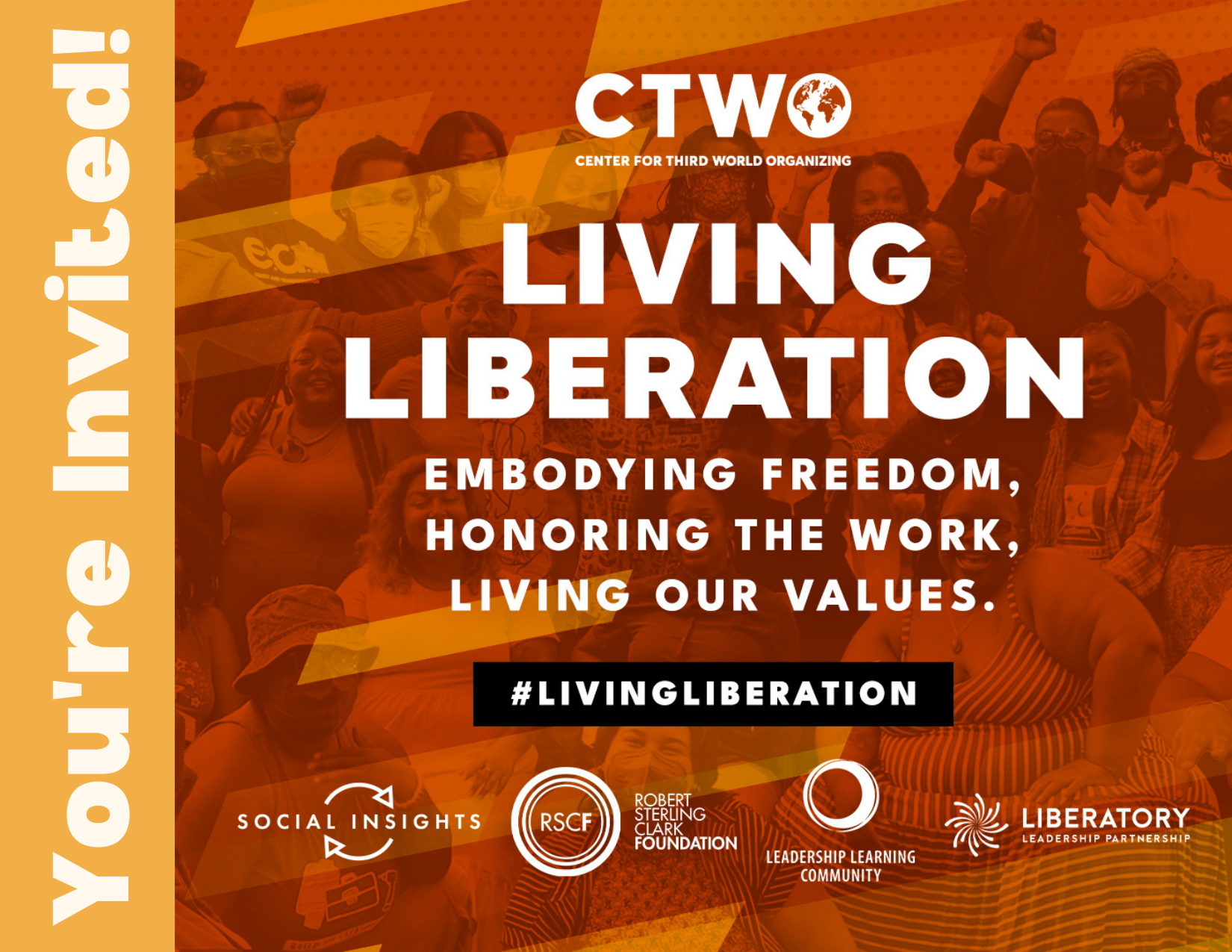 The event included two days of inspiring panels, rich discussions, and workshops packed with tools and resources. 
This unique conference was geared toward deepening the conversation around liberatory leadership amongst 200 movement leaders, social justice professionals, funders, educators, and wellness practitioners. The conference connected people to people, people to ideas, and people to organizations.
Those attending "Living Liberation," left with:
• Tangible applications for their organizations
• Potential partners to strengthen their work
• An activated sense of the possibilities of freedom
Live sessions included:
• Building Liberatory Organizations From The Ground Up
• Moving From Old To New: Transforming White Orgs Through A Liberatory Framework
• Building Power Through a Liberatory Lens
Registration also included over a dozen prerecorded workshops such as:
• Making Our Organizations Places of Liberations
• Developing Liberatory Leaders
• Diversify Funding Streams
This was an event for all those passionate about liberatory leadership that can help change the world. CTWO dove in, pulled apart, and figured out what it meant to be a leader that's "LIVING LIBERATION!"
Learn more and watch session replies at http://www.ctwo.org/livingliberation 
Virtual event production by We & Goliath
About Center for Third World Organizing :
Liberatory Leadership Partnership
In December 2020, four separate entities came together to form what is now known as the "Liberatory Leadership Partnership (LLP)." This partnership consisted of:
–Ericka Stallings, Leadership Learning Community
–Zuri Tau, Social Insights Research (SI)
–Trish Tchume, Robert Sterling Clark Foundation
–Chinyere Tutashinda, Center for Third World Organizing (CTWO)
Through this partnership, the leadership ecosystem has an opportunity to radically reimagine leadership and the organizational structures, frameworks, tools, capacities, and practices that scaffold the work by supporting various movement leaders in their exploration. Understanding that liberation is both a process and a destination, LLP's work is to build and uplift liberatory leadership. Liberatory leadership is an invitation to leaders to live out the compelling vision of collective liberation through the transformation of oneself, their communities, and their institutions.
In 2021, CTWO as a part of the LLP launched the LLP Praxis Cohort. Praxis was spearheaded with the intention of supporting (8) Black-led formations that are in the first (5) years of existence. Praxis Cohort members are new organizations or projects, in creating a values-driven libratory organizational structure that allows them to thrive, develop as leaders, and prefigure the types of organizations that will get them closer to liberation. Praxis members participated in a 10-month program where they received coaching, organizational support, and a regrant.
"Living Liberation," the Liberatory Leadership Conference is a continuation of that work.
Media Contact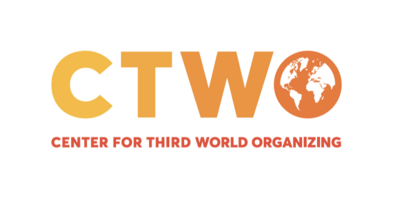 Company Name
Center for Third World Organizing
Contact Name
Kharyshi Wiginton
Phone
510-681-8051
Address
1714 Franklin Street
City
Oakland
State
CA
Postal Code
94612
Country
United States
Website
https://ctwo.org/