Eastern Creek, NSW – Despite common misconceptions, purchasing a kitchen appliance involves more than meeting a functional need. In addition to selecting a unit that operates efficiently, one must consider a multitude of factors such as the size and layout of their kitchen, personal lifestyle and preferences, the style and finish of the appliance, its energy efficiency, and available after-sales service, as well as budget constraints. To avoid costly mistakes, conducting thorough research and due diligence before making a purchase is essential. The first step in making an informed purchase is identifying a reliable supplier, and for residents of Sydney, NSW and its surrounding areas, The Appliance Guys Sydney is the trusted choice.
A convenience-focused appliance retailer, The Appliance Guys Sydney offers two options for purchasing appliances – in-person at its physical store or online through its website. Those who choose to visit the store will receive personalised service from a dedicated salesperson, who will provide expert advice and guide them in selecting the best kitchen appliance for their needs. The Appliance Guys Sydney's sales team distinguishes itself by prioritising honesty and transparency over pushing sales. For customers who cannot make it to the physical store, The Appliance Guys Sydney provides an intuitive online platform to place orders with ease.
Keen to remain a regional one-stop shop for all kitchen appliances, The Appliance Guys Sydney stocks an extensive assortment of common household appliances sourced exclusively from industry-leading manufacturers. Such appliances include but are not limited to ovens, stoves, cooktops, microwaves, fridges & freezers, and hot water systems. The retailer offers industry-leading product and service warranties to give customers confidence in their purchases. Going by many first-hand accounts, the best part about purchasing kitchen appliances from the retailer is the end-to-end appliance solutions its employees provide customers. This service includes delivery, removal and safe disposal of the old appliance (where applicable), installation, testing, and providing instructions on proper usage. 
In a glowing tribute to The Appliance Guys Sydney and its technicians, one impressed customer said, "I booked an appointment for my elderly father-in-law who tells me the young men (unfortunately, he didn't get their names) that installed his cooktop were amazing. They left everything spotless and showed him how to use his new appliance with kindness and patience. One of these fine young men even took his bin in for him. I am beyond grateful for the kindness and respect they showed. I hope this reaches their bosses, as they should be commended for their work. I would use this service again in a heartbeat!"
Customers will be happy to know that The Appliance Guys Sydney also provides reliable repair services for all appliances in its extensive portfolio, with a customer satisfaction guarantee. Potential customers can learn more about their Sydney office by visiting The Appliance Guys Sydney's website. Alternatively, they can contact one of their representatives at 1300567637 for queries. The company's physical store is at 70 Peter Brock Drive, Eastern Creek, New South Wales, 2766, AU.
Media Contact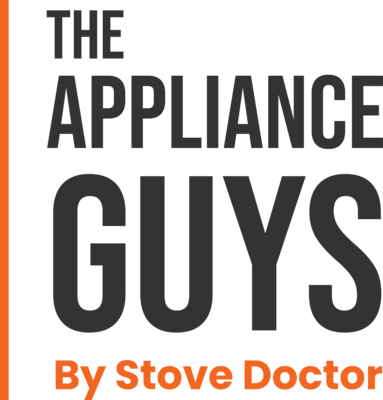 Company Name
The Appliance Guys Sydney
Contact Name
Dejan Josipovic
Phone
1300567637
Address
70 Peter Brock Drive
City
Eastern Creek
State
New South Wales
Postal Code
2766
Country
United States
Website
https://www.theapplianceguys.com.au/