Sour Lake, TX – For clients who thrive on off-road adventures and need a truck that matches their lifestyle, Sour Lake Ford is the go-to car dealership in Lumberton. It is family-owned and operated, making it a staple in the community. The team takes pride in their work and in providing excellent customer service. This has resulted in the company being BBB Accredited with an A+ rating.
When it comes to the best-selling trucks, Ford has always been a top pick. That's because their trucks offer rock-solid durability and can handle any terrain. Plus, with a variety of models to choose from, there's a Ford truck for everyone. Sour Lake Ford understands this and offers a wide selection of Ford trucks at great prices. But it's not just about buying a car. Sour Lake Ford is also a full-service dealership with an auto repair shop. They also offer professional vehicle inspections.
"The rugged and reliable Ford truck is perfect for those who need a vehicle that can handle any terrain. With its impressive towing and hauling capabilities, the Ford truck is the perfect choice for you if you need a workhorse." Said the company representative.
The shiny exterior of a new truck and the allure its leather interior can hold is undeniable. It's no wonder that new trucks are always in high demand. At Sour Lake Ford, clients can find the newest models of Ford trucks at excellent prices. The Ford dealership in Lumberton keeps a well-stocked inventory so that its clients can find the perfect truck for their needs. From Ford F-150 LARIATs to Ford F-150 Tremors, Sour Lake Ford has it all.
Sometimes a new truck just isn't in the cards. That's okay because Sour Lake Ford also offers used trucks at great prices. The company understands that not everyone is looking for a brand-new truck and wants to offer its clients the best selection possible. Whether it's a used GMC Sierra 2500HD SLE or another make and model, Sour Lake Ford has something for everyone. All their used trucks go through a thorough inspection before being put out on the lot. So, clients can be sure they're getting a quality truck when they choose Sour Lake Ford.
Handling a superior machine requires proper maintenance from a team that knows the ins and outs. The certified technicians at Sour Lake Ford's auto repair shop provide routine servicing for all makes and models of trucks. Their state-of-the-art equipment ensures high-quality work. Whether it's a simple oil change or a more complex repair, the team at Sour Lake Ford is more than qualified to get the job done right.
Sour Lake Ford is located at 190 Highway 105 East, Sour Lake, TX, 77659, US. Clients can contact the car dealership at (409) 287-3583, (800) 289-2155, or visit the company's website for more information.
Media Contact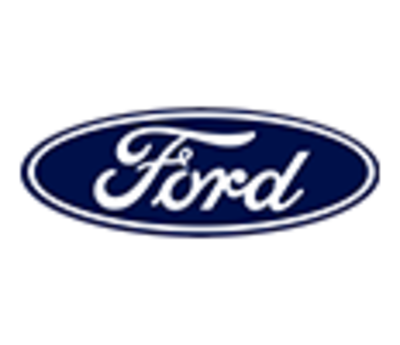 Company Name
Sour Lake Ford
Contact Name
Sour Lake Ford
Phone
(409) 287-3583, (800) 289-2155
Address
190 Highway 105 East
City
Sour Lake
State
TX
Postal Code
77659
Country
United States
Website
http://www.sourlakeford.com/