KidGlov, a boutique, full-service advertising, branding and content marketing agency based out of Lincoln and Omaha, Neb., recently welcomed DeMoine Adams, CEO of TeamMates Mentoring, to its podcast, Agency for Change. The episode explored Adams' work helping school-aged youth reach their full potential. 
"Mentoring can have an incredible impact on a child's life," said Lisa Bowen, KidGlov vice president managing director and host of the Agency for Change podcast. "It was great to sit down with DeMoine on the podcast to hear first-hand how TeamMates mentors give hope to young people across the Midwest." 
The TeamMates Mentoring Program was founded in 1991 by Tom and Nancy Osborne to provide support and encouragement to school-aged youth. With a mission to positively impact the world by inspiring students to reach their full potential, TeamMates is serving close to 10,000 youth in about 193 communities across Nebraska, Kansas, Wyoming, South Dakota, and Iowa.
TeamMates mentors are volunteers from the community who commit to the program and their students. Matches meet together inside schools for conversation, games and more. Data from the organization shows 85% of mentees express feeling more hopeful after meeting with their mentor. 
During the Agency for Change podcast, Adams discusses his long history with the organization, the impact of mentors for kids, and how you can become involved.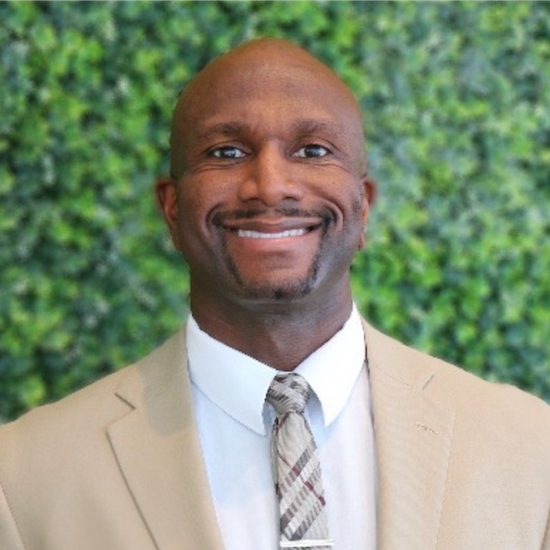 "Our mentors are not trained to be tutors or therapists. But through a weekly game of checkers, just 20 to 30 minutes a week, that relationship leads to trust and that trust is what leads to helping students reach their full potential," said Adams. 
The full Agency for Change episode featuring DeMoine Adams can be found on KidGlov's website, or wherever podcasts are available. 
To learn more about TeamMates, visit https://teammates.org/ 
The Agency for Change podcast from KidGlov marketing and advertising agency brings stories of people creating positive change in the world. From large companies and nonprofit organizations to small advocacy groups and solo agents for change, the program explores what inspires these changemakers, the work they're doing, and how they share their message.
The advertising agency's podcast releases new episodes every week. Listeners can hear the show on major podcast platforms like Apple Podcasts, Spotify, Pandora, iHeartRadio, or on KidGlov's website.
KidGlov is a boutique, full-service advertising, branding, and content marketing agency, as well as a certified B Corp, with offices in Omaha and Lincoln, Neb., which specializes in nonprofit marketing, healthcare marketing, financial marketing, social impact marketing, and purpose-driven businesses. It has been named one of the Best Places to Work in Lincoln, and has won several accolades for its work, including awards from the American Marketing Association and the American Advertising Federation. Learn more about KidGlov on their website, or by visiting their offices in Omaha at 2120 S. 72nd Street, Ste 640, Omaha, Neb. 68124, and in Lincoln at 1230 O. Street, Ste 111, Lincoln, Neb. 68508.
Media Contact

Company Name
KidGlov
Contact Name
Lyn Wineman
Phone
402-509-5196
Address
2120 S 72nd St, Ste 640
City
Omaha
State
NE
Postal Code
68124
Country
United States
Website
https://kidglov.com/connect/