Becoming a pet parent is one of the most rewarding experiences a person can have. But, it comes with great responsibility. K9 Answers Dog Training is dedicated to helping new pet parents have well-trained dogs so they can enjoy a well-behaved furry friend. The company offers private training sessions, puppy training, boarding and training services, and dog walking. K9 Answers Dog Training has a five-star Google rating, so clients can be confident they're working with experienced and trusted professionals.
"The best part of our job is seeing the joy on our clients' faces when they see their dogs behaving properly for the first time." Said the company representative. "We offer highly effective dog training solutions for all kinds of canine issues, whether obedience, aggression or potty training. No matter what the problem is, our team of experts can help. To follow K9 Answers Dog Training on social media, check out their Facebook page."
Puppy owners need to know that their puppies' brains absorb new information like a sponge. K9 Answers Dog Training offers puppy training classes that help owners get their puppies off to a good start. The classes focus on socialization, obedience, and crate training. From there, puppies and their owners can graduate to private training sessions or board and train.
The 'board and train' service is ideal for busy pet parents who want their dogs to receive expert training while away. During their stay, dogs will receive daily professional training sessions. They'll learn to yield to leash pressure, come when called, walk calmly on a leash, muzzle conditioning, and stop barking. Upon completion of the program, pet parents can take private training to continue working with their dogs. The private sessions are moreover beneficial for clients who want a more personalized training experience for their dogs. They can sign up for the sessions, which are customized to each dog's individual needs. The trainer will work with the dog while at home so the pet parent can see how to execute commands properly.
Dogs build up pent-up energy if they're not given enough exercise. To help dogs stay healthy and well-behaved, K9 Answers Dog Training provides professional dog walking services. The company understands that a dog needs a minimum of 45 minutes of exercise per day. With K9 Answers' dog walking services, pet parents can rest assured that their dogs are getting the right amount of exercise they need.
K9 Answers Dog Training is located at 18643 Strathern St, Reseda, CA, 91335, US. Clients can contact the dog trainers at (323) 379-3093. Visit the company website for more information.
Media Contact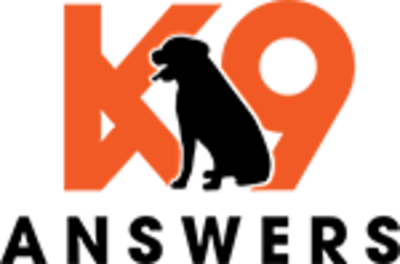 Company Name
K9 Answers Dog Training
Contact Name
Gabriel Schotborgh
Phone
(323) 379-3093
Address
18643 Strathern St
City
Reseda
State
CA
Postal Code
91335
Country
United States
Website
https://k9answers.com/