Nashua, NH – Insight Pest Solutions believes that pests shouldn't deter families from enjoying their homes, which is why they offer various solutions to eliminate and prevent infestations. The expertly trained exterminators specialize in removal treatments for cockroaches, rodents, spiders, wasps, ants, mosquitoes, termites, bed bugs, and many more. Whether a client needs residential or commercial pest control services, the team ensures that they deliver solutions based on their personal needs, concerns, and preferences. 
"Our state-of-the-art pest control tools and top-notch customer service will help alleviate any pest concerns you may have. Plus, our treatments are safe for people, pets, and the environment." – Company Representative.
The company's new website is a rich resource containing extensive information about its general pest control solutions, helping clients gain more information on the services they seek. In their pest control services, the exterminators use extended perimeter granules to provide a barrier to yards, perimeter liquid application to seal tiny insect entry points on walls/foundations, and access exclusion to keep mice/rodents away. Many pests live in moist and dark voids on the walls, doors, cracks, crevices, and windows. Clients suspecting wet-wall pest activity need to contact the exterminators to apply the treatment on existing holes, remove webs/nests, and perform spot treatment without damaging plumbing or impacting the structural foundation of a building.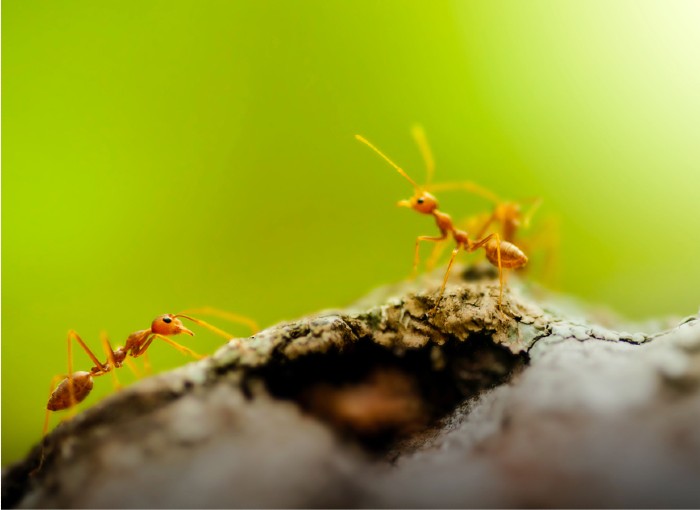 Insight Pest Solutions has a section on the website that prepares clients for exterminating services. Once contacted, the team conducts a free no-commitment discussion where they answer questions about their process, pricing, and other concerns. If the client schedules a first visit, the technician creates a customer checklist before inspecting the building, discussing any pest activity, or explaining the most appropriate pest control services. During treatment, they follow the principles of Integrated Pest Management (IPM) rather than mindlessly spraying chemicals on the house, plants, yard, walls, or floors. They also explain forms of pest activity, share practical tips to prevent future infestations, and schedule a review/recurring visit(s). 
While Insight Pest Solutions focuses on eliminating and preventing pests, the website allows clients to leave a note for their technician, request/make a call, and email customer care. They can request a treatment, refer a friend, make online payments, learn about pricing/packages, and log in to their accounts conveniently. Additionally, the website contains informative articles about pest control, soil solarization, keeping gutters clean, natural fly repellants, flea control, new home inspections, protecting honey bees, discovering pest activity, and many more. 
The FAQ section answers common questions about treatments, details about Insight Pest Solutions, and what to expect. The website lists locations they serve in New Hampshire, the main pests in Nashua, information about the cities, and previous/current customer reviews. 
As a company that values its clients, Insight Pest Solutions incentivizes feedback, redesigns operations to fit needs, conducts frequent surveys, and participates in local community activities. Check out their website http://insightpest.com/new-hampshire/nashua-nh to learn more about pest control, or call (603) 318-3799 to speak to a representative. They're located at 1 Tara Blvd Suite 200, Nashua, NH, 03062, US. 
Media Contact

Company Name
Insight Pest Solutions
Contact Name
Claire Collins
Phone
(603) 318-3799
Address
1 Tara Blvd Suite 200
City
Nashua
State
NH
Postal Code
03062
Country
United States
Website
https://insightpest.com/new-hampshire/nashua-nh/