Shenandoah, TX – Hope for Healing aims to be the best destination and create the perfect community for people of all ages and conditions. The team achieves this by partnering with patients to optimize their wellness through root-cause analysis and holistic care. Having developed a sustainable, effective, and efficient approach over the past years, Hope for Healing has announced its Restore and Optimize care path for functional medicine coaching.
The Restore and Optimize care path adds to the team's two existing care paths. The newly launched care path starts with a welcome call lasting 15 to 30 minutes. Callers will meet with a health coach who will listen to their needs and answer specific questions about the clinic model and approach. The welcome call aims to help callers understand everything they need about the care path and determine whether it meets their unique needs and goals.
People who are happy to proceed will be offered an online form to fill out as part of their profile creation process. A lead clinician at the facility, describing their Functional Medicine Coaching in Shenandoah, TX said: "We want you to get the most out of your appointment time. In order for us to provide the best care possible, we ask that you take your time to fill out all the forms in your patient profile and medical forms at your earliest convenience. The information gathered through these forms will set you up for success! All required forms should be completed at least 5 business days prior to your first appointment."
People interested in the Restore and Optimize Functional Medicine Care Path will proceed to the Foundation 1-on-1, which is a one-hour appointment with a health coach to gather more information, prepare patients to be an equal partner on their journey, and collect information that'll set them up for success. Later they will meet with the medical provider for the initial 60-minute medical appointment. This appointment will include creating a personalized care plan around individual needs. Then the patient will meet with the health coach to work on beginning lifestyle changes and following recommendations of the medical provider.
The overall treatment experience is comprehensive and personalized. Patients can expect to undergo genetic testing, after which they are signed up for a one-year membership commitment. Patients will also enjoy medical appointment packages, offering them a 60-minute in-person visit with a medical provider and a 30-minute follow-up with a health coach for recommendations, support, and guidance.
Hope for Healing remains committed to delivering the highest quality functional medicine care and experience to patients. Visit them at 121 Vision Park Blvd Ste 200, Shenandoah, TX 77384 USA, or call (281) 725-6767. Visit the website for more information.
Media Contact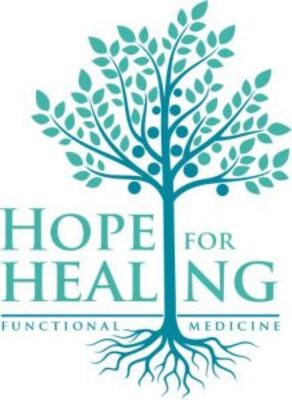 Company Name
Hope for Healing
Contact Name
Paula Kruppstadt MD
Phone
(281) 725-6767
Address
121 Vision Park Blvd Ste 200
City
Shenandoah
State
TX
Postal Code
77384
Country
United States
Website
https://get2theroot.com/