Mobile, AL – Gracepoint Home Care has made an exciting announcement revealing its prestigious achievements. The company proudly received the esteemed 2023 Best of Home Care® – Provider of Choice and Employer of Choice Awards from HCP. Gracepoint Home Care has earned a distinguished position among a select few nationwide home care providers who have demonstrated their commitment to delivering exceptional employee experiences and providing clients with the utmost quality care.
Home Care Pulse, the organization behind the Best of Home Care awards, is an independent company renowned for its expertise in experience management, training, and reputation management within the home-based care industry. It spearheads the annual Benchmarking Report, the most comprehensive survey conducted among providers across North America. This extensive assessment allows the organization to gather valuable insights and data, enabling it to identify agencies that have achieved outstanding satisfaction scores, thus distinguishing themselves as best-in-class.
Todd Austin, president of HCP, extended his warm congratulations to Gracepoint Home Care for its remarkable achievements. Recognizing the significance of these awards, which are exclusively based on authentic and unfiltered feedback from clients and caregivers, Todd expressed great pleasure in acknowledging Gracepoint Home Care's exceptional dedication to upholding the highest standards of quality, professionalism, and expertise in the realm of home care.
Upon receiving the awards, Dylan Maloney, CEO and Founder of Gracepoint Home Care, expressed his immense pride and satisfaction in the recognition, stating, "These awards underscore our unwavering commitment to excellence in in-home care and reflect our dedication to providing home care at its finest with our clients. We are honored to receive these prestigious awards and will continue to provide high-quality Home Health Care in Mobile AL while striving to exceed expectations."
As the only agency in Mobile and Baldwin Counties to receive the awards, Gracepoint Home Care stands out as a leader in the region's home care industry. With a mission to provide care that mirrors the love and attention family members would give, the company ensures that families have the freedom to live their lives while knowing that their loved ones are receiving exceptional care. Whether it is skilled care or companion care, its dedicated team goes above and beyond to meet the unique needs of each patient. 
Furthermore, Gracepoint Home Care's commitment extends beyond delivering quality Home Care in Mobile AL to patients in need. It also plays a vital role in the community by providing staffing services to numerous nursing homes and assisted living facilities in the area. By offering its expertise and support, it ensures that these institutions can maintain optimal staffing levels to meet the diverse needs of their residents. This additional service showcases the company's dedication to enhancing the overall quality of care within the community, as it strives to meet the healthcare demands of patients not only in their own homes but also in nursing homes and assisted living facilities.
Gracepoint Home Care is located at 600 Bel Air Blvd, Mobile, Alabama, 36606, United States. To schedule a consultation, contact their team at (251) 317-9555. For more information regarding the services offered, visit our website.
Media Contact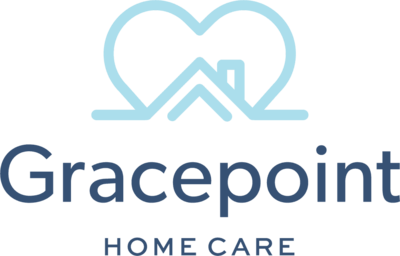 Company Name
Gracepoint Home Care
Contact Name
Dawn Davis
Phone
(251) 317-9555
Address
600 Bel Air Blvd
City
Mobile
State
Alabama
Postal Code
36606
Country
United States
Website
https://gracepointcare.com/