Littleton, CO: Green Valley Turf Co. stands out as a premier supplier of premium sod and turf in Colorado, serving a diverse clientele, including homeowners and commercial clients, aiming to elevate their outdoor spaces. With a proven track record of providing high-quality products, the company has worked with prestigious golf courses and sports venues, including the Broncos Stadium. Green Valley Turf Co. operates from two locations in Littleton and Platteville, Colorado, offering sod varieties that are carefully blended to suit the unique Colorado climate, resulting in lush green lawns that are drought-resistant and long-lasting.
Customers can rest assured that they are receiving only the best quality sod from Green Valley Turf Co., as the company guarantees that all sods are mature, healthy, and free of weeds. To maintain this level of quality, the company obtains an annual Sod Producers Inspection Verification Certificate, certifying their fields as free of insects, fungi, and prohibited weeds.

The sod and turf supplier also offers speedy delivery to ensure the sods arrive at their destination fresh and in pristine condition. They recommend installing the sods the same day as delivery and watering them promptly to maintain their integrity.
The company takes pride in providing fully blended sod varieties that offer optimal performance and aesthetic appeal. Their premium quality sods include Tahoma 31™ Sod Bermudagrass, Colorado Blue™ Sod Bluegrass, and RTF Water Saver Sod, and more.
Tahoma 31™ Sod Bermudagrass is a popular sod variety that promises up to 75% water savings, making it highly suitable for high-traffic areas. It is ideally planted from May to mid-September. The hugely popular Colorado Blue™ Sod Bluegrass is tolerant to drought and blends the dense and fine-textured Kentucky bluegrass turf, which works well on high-traffic areas like sporting fields and lawns.
To help clients interested in sod installation Denver, the company has posted several how-to guides and videos on its website..
Green Valley Turf Co. not only provides top-quality sod and turf but also offers an extensive selection of green color-enhancing products, including lawn fertilizer, soil & compost, landscaping mulch, and lawn seeds. Their commitment to excellent service is reflected in the positive feedback from satisfied customers, such as one who said, "What a team. I was overwhelmed when the trucks pulled up, and the equipment was unloaded. All the men worked so efficiently doing their jobs. I'm so happy to have the sod on my front lawn. I can't thank you enough."
As a member of the Sports Turf Managers Association, Rocky Mountain Sod Growers Association, and other top organizations, Green Valley Turf Co. is dedicated to providing the best possible products and services to its customers in residential and commercial properties.
The trusted sod suppliers at Green Valley Turf Co. can be contacted at 1303-798-6764. Visit their website to purchase premium sod or their store to view available products. Green Valley Turf Co. is located at 13159 US-85, Littleton, CO, 80125, US.
Media Contact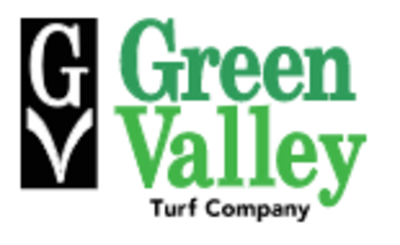 Company Name
Green Valley Turf Co.
Contact Name
Joe Wilkins
Phone
+1 303-798-6764
Address
13159 US-85
City
Littleton
State
CO
Postal Code
80125
Country
United States
Website
https://gvt.net/