Gilbert, AZ – Cactus Plumbing And Air Gilbert is a family-owned plumbing company that has served many residents of Gilbert. They began their journey with the inspiration of providing quick, efficient, and budget-friendly plumbing and HVAC services to every client that required them. To be able to penetrate the rising competition, the company formulated a system whereby they could solve 90% of their client's needs in one visit. This helped save clients time and build confidence in the company. 
Doing the job right the first time is a methodology that Cactus Plumbing and Air Gilbert have deployed to stay competitive and remain the go-to plumber and HVAC expert in Gilbert. The plumbing contractor has not only invested in the right equipment, tools, and vehicles but also in expert-licensed plumbers and technicians who have experience in tackling various plumbing and HVAC jobs. 
Cactus Plumbing And Air guides clients through the process and keeps them in the loop of what is going on and the cause of the problem at hand. Communication and responsiveness are traits that draw clients to them specifically as it causes frustration when a contractor postpones and delays a project without any notification. The plumber Gilbert is well known for punctuality, tidiness, and quality services that are affordable.
Many of the residents of Gilbert have experienced their proficient plumbing and HVAC services, and this is what one of them said, "They were able to come out the same day and install a brand new water heater within hours. Cactus Plumbing And Air Gilbert's work is quick and reliable, and the price is reasonable. "
Emergency Plumber, Water Heater, Drain Cleaning, Toilet Repair, Sewer Lines and Excavation, Faucet Repair, Sink Repair, Sump, Pump, Shower Repair, Garbage Disposal Repair, and Leak Repair are some of the plumbing services that Cactus Plumbing And Air offers. The company takes care of all plumbing issues that clients may face, whether it's installation, repair, or replacement. Their dedicated team will gladly come over and resolve the issue.
Cactus Plumbing And Air understand that a plumbing issue can suddenly occur, which is why they offer clients an emergency service with no appointments required at no additional cost. They believe that taking care of customers' needs is the road to success and building a great relationship with them. The licensed plumbers advise clients to take care of their minor plumbing problems as they can lead to more serious problems that would dig into their pockets.
To build the community, the Gilbert-based plumbing contractor employs local talent. For more information about Cactus Plumbing And Air plumbing services, visit their website or contact their representative at 480-933-7732. Their office is located at 1111 N Gilbert Rd, Suite# 210-B, Gilbert, AZ, 85234, United States.
Media Contact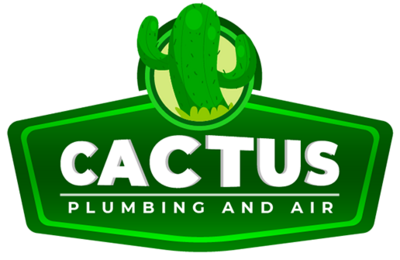 Company Name
Cactus Plumbing And Air
Contact Name
Leon
Phone
480-933-7732
Address
1111 N Gilbert Rd, Suite# 210-B
City
Gilbert
State
AZ
Postal Code
85234
Country
United States
Website
https://cactusplumbingandair.com/gilbert/